We're pleased to offer you the very best photo guiding in Brugge for groups & events both large and small.
Join us for a fun, unique walking tour to remember. As the photos show, we've have proven experience guiding groups of anywhere from 5 to 50 around Brugge for some photo fun.
With options to help you decide how much of Brugge and how much photography you'd like to take in, we offer you and yours a full variety of photo-focus during your time with us. Whether your group is casual, professional, or a mix of both… We're here to look after you, with the camera and beyond.
Group offers are limited to a minimum of 10 guests/photographers, contact us with your details for a proper quote.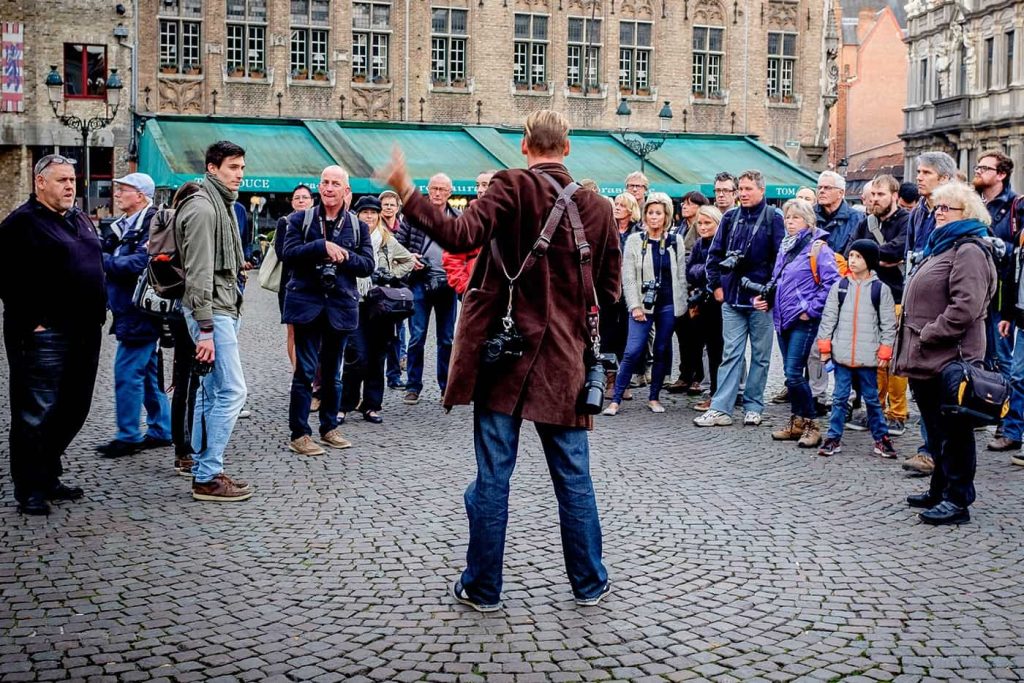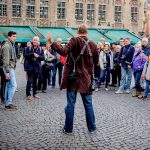 Discover Brugge: See The Sights
Discover Brugge is an option built especially for when the crowd is largely casual photographers, even those who're delighted with just a good camera phone or compact.
This group option is less "photography workshop" and more "photo fun" than anything. We'll get you to all the major sights with easy tips to get better photos, with the guide narrative of basic info and interesting stories to get a good feeling for the location.
Rediscover Photography: A Travel Workshop
For this group option, we turn up the "photo workshop" side of things, while keeping the "photo fun" side of things still healthy indeed. This tour is especially made for groups of casual and intermediate photographers, while advanced photographers will enjoy the time to shoot (and maybe even learn a new trick or two).
With live shooting and provided sample photos, you'll leave the photo tour with a fresh or refreshed view on travel photography, all learned while shooting around Brugge as a group.
Events – Photo & Otherwise
If you and/or your company wants to launch a new product, take the team out for a productive day of photo fun, or simply want to do something special with us, we're more than happy to hear about it and be a part of it.
Here to help you with whatever you want to make photo-related in your event, we're more than happy to help where we can and point you to anyone we think can add to the event as needed.
Not just a visual moment to share of the day, a part of the day itself!
 Camera Lovers & Clubs
This option is a simple one: Let's take some photos! This is for those of you who love everything in photography and have done your homework. You want to see the sights but you want it in the best light for a photo, and need a guide who profoundly understands what that means.
We're happy to get up and get you to where you and your camera need to be, whether it's before, during, or after the day ends.
Get in touch. Let's play.
 Photography Workshop Assist
If you're already up and going as a guide or instructor of photography, perhaps you've come across us as you look into holding a travel or landscape workshop here in Brugge.Smart move, it's beautiful here and the camera loves it!
To get the most of that beauty for your workshop group, consider getting in touch if you'd like a photo guide to insure you're set up for everything, from the right light to everything else. We're experienced, we ONLY advise you honestly and fairly, and humbly consider ourselves worth the investment of consideration.
It's your show, we're here as your crew. As simple as taking a photo…